Sakura season is almost here! According to the official calendar, the cherry trees will start blooming around the 20 of March.
In Japan there is a tradition to have a picnic while enjoying the flowers. This is known as Hanami or flower viewing, which is very popular among the Japanese. So grab your picnic sheet and snacks and head to the closest park to enjoy this time of the year!!
UENO PARK, YOYOGI PARK AND SHINJUKU GYOEN
These three parks are the most famous places to enjoy sakura flowers in Tokyo, so we decided to put them together.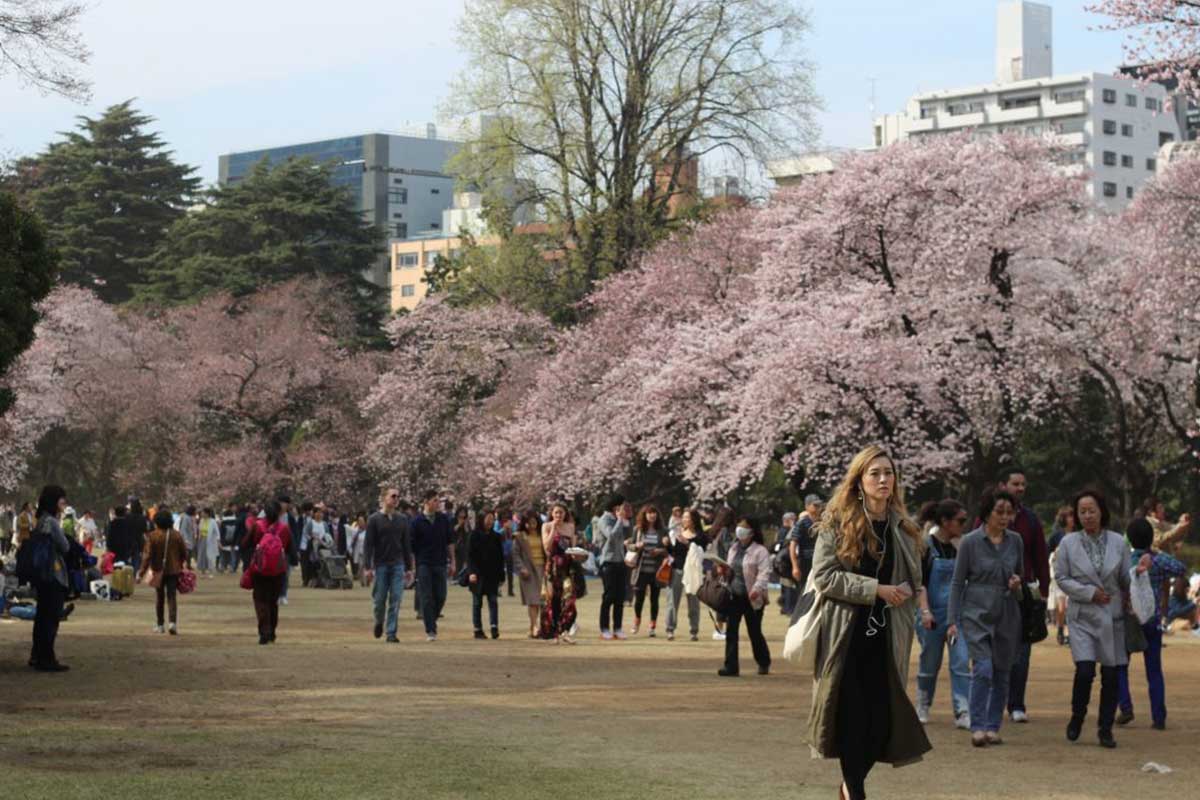 Yoyogi Park, near Harajuku and the beautiful Meiji Jingu Shrine, is one of the largest parks in the city.
Ueno Park is famous for its cherry blossoms, and also has a lot of museums inside! Don't forget to visit Ueno Zoo, the oldest in Japan, and meet the lovely pandas!
You are allowed to have picnic and drink in Ueno and Yoyogi Park (as long as you don't get too drunk and start harassing people around you). Just make sure to get a spot early in the morning!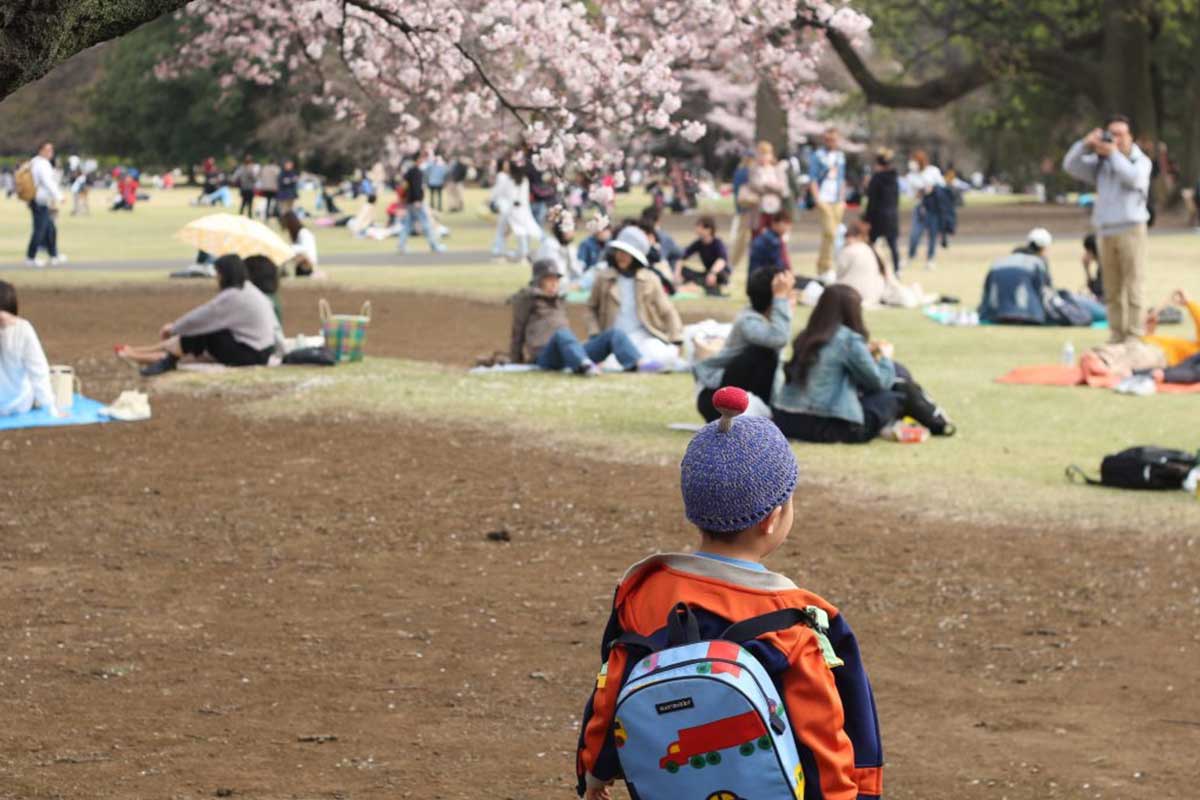 On the other hand, Shinjuku Gyoen Park is more like a family park, very quiet and spacious. You can eat there, but alcohol is not allowed. We recommend visiting it with some friends and spend a relaxing time while enjoying the dozen of sakura trees and other plants there. The entry is not free, but visiting this park totally worth it. It's very beautiful in autumn too.
Access
Ueno Park
next to JR Ueno Station. The closest exit is the Park Exit.
Open hours: always open
Entry: free
Picnic allowed
Yoyogi Park
5 minute walk from JR Harajuku Station.
Open hours: always open
Entry: free
Picnic allowed
Shinjuku Gyoen
2-minute walk from Shinjuku Gyoenmae Station.
Open hours: from 9:00 to 16:30 (last entry at 16:00)
Closed on Mondays, but it's always open during sakura season.
Entry: 200 yen
Picnic not allowed
INOKASHIRA PARK
This park, with its big lake surrounded by sakura in the center, is a good place to visit in spring.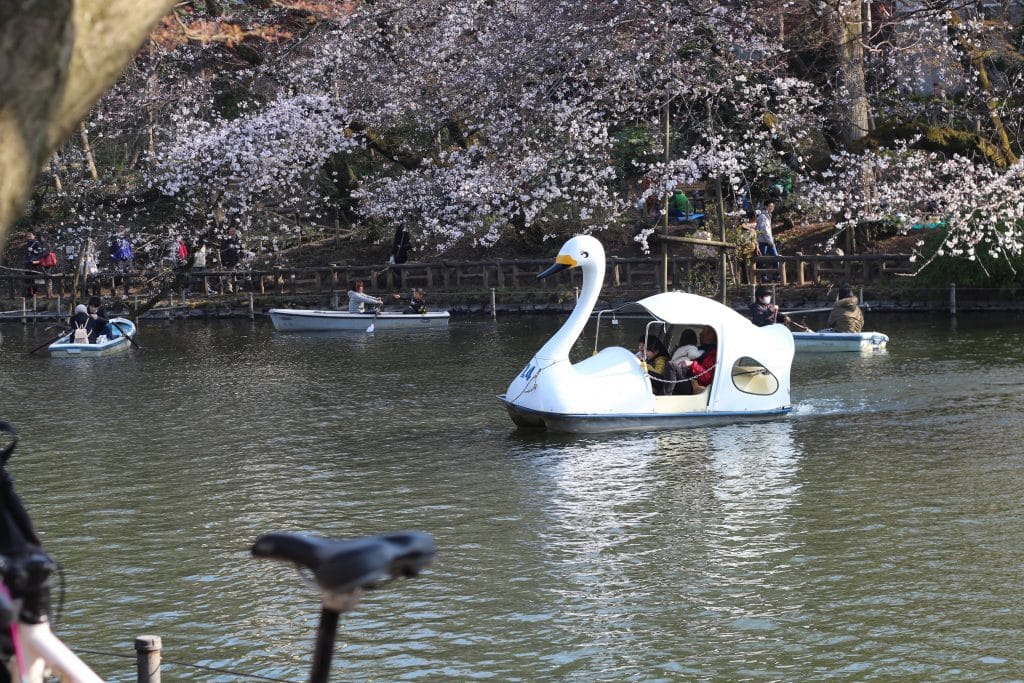 There are a lot of other things you can do here, from visiting temples to going to the Inokashira Park Zoo (right inside the park) and riding the swan-shaped boats on the lake. But be careful, because there is this rumor that if you get on a boat with your couple, you both will finally break up.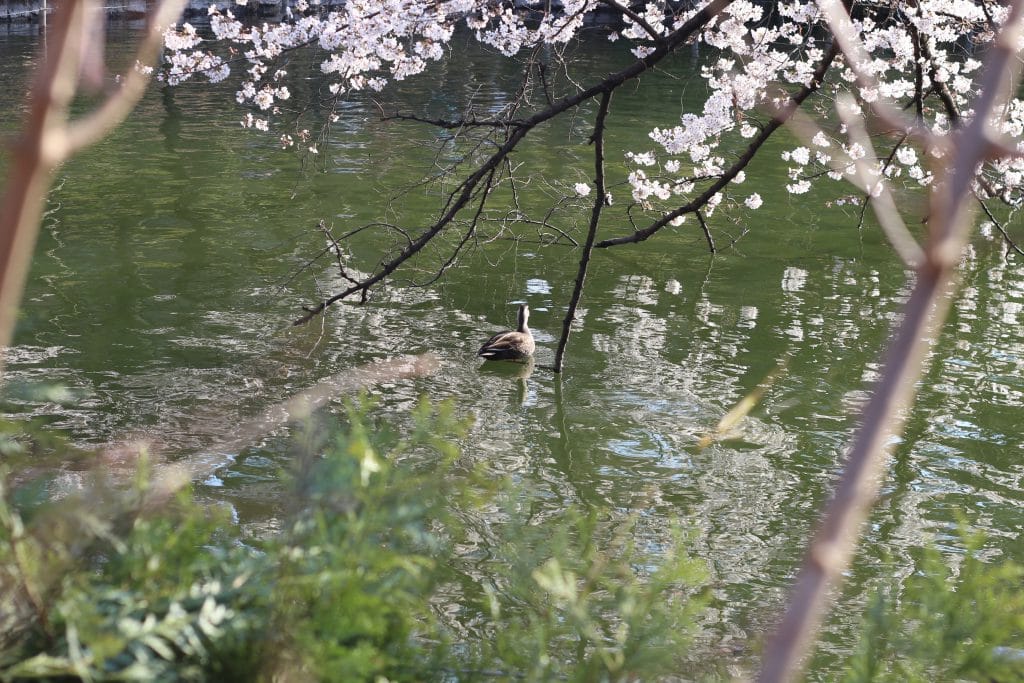 You can also feed the ducks on the lake!
Access
Inokashira Park
Open hours: always open
Entry: free
Access: 5 minute walk from Kichijoji Station (JR Chuo Line)
Picnic allowed
HAMA-RIKYU PARK
A landscape garden right in the middle of the big city of Tokyo.
This is a park you can enjoy in every season. There are plum blossoms in early spring, with cherry blossoms in spring and maple leaves and ginkgo leaves in autumn. You can also see some old bonsai trees near the entrance.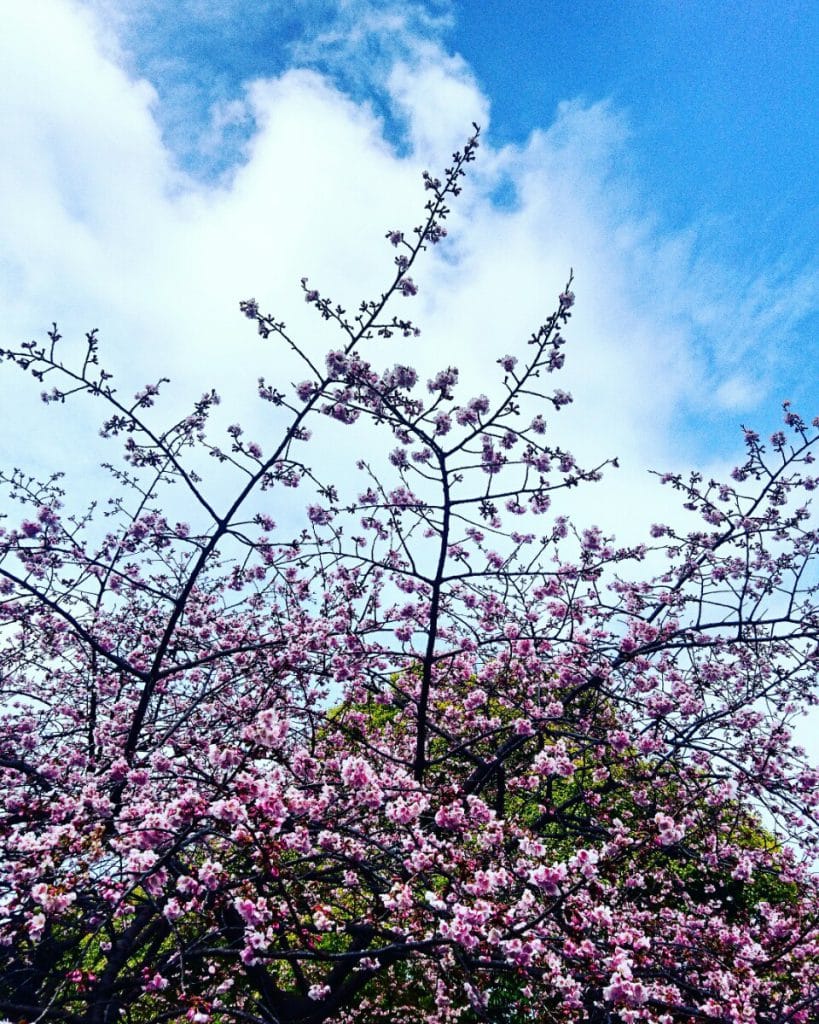 During mid March, before the cherry blossoms start to bloom, rapeseed blossoms, a yellow flower, cover this park fields. This park is very famous for these flowers, so you will see a lot of people taking photos at them.
There is also a teahouse, Nakashima, on the central island in the pond, and from there you can enjoy a great view while eating some Japanese sweets and drinking matcha tea!
Access:
Hama Rikyu Park
Open hours: from 9:00 to 17:00 (last entry 16:30)
Entry: 300 yen
Access: 5 minute walk from Shiodome Station (Toei-Oedo and Yuri-Kamome Lines)
Picnic allowed
CHIDORIGAFUCHI PARK
Close to the Imperial Palace.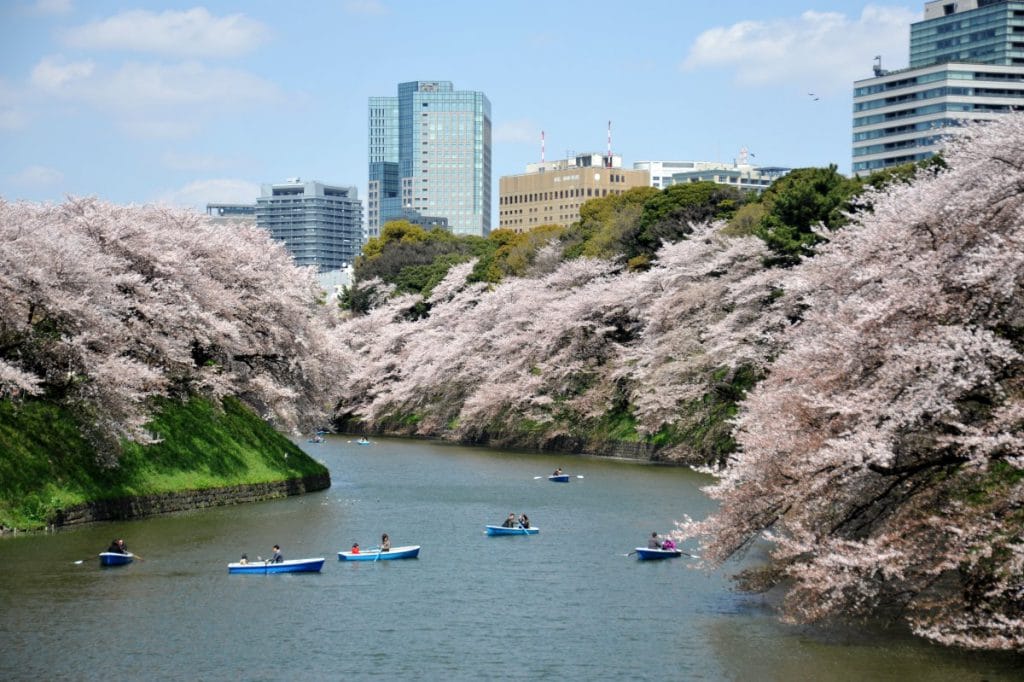 From late March, the 260 cherry trees inside this park will bloom. The trees are also lit up at night, and there are so many of them that it will feel like you are walking inside a tunnel of flowers!
There is also a boat platform, so you can rent an individual boat and watch all the flowers from the water. However, there are a lot of people who want to ride the boats as well, so be patient and get ready to wait for 1 to 2 hours…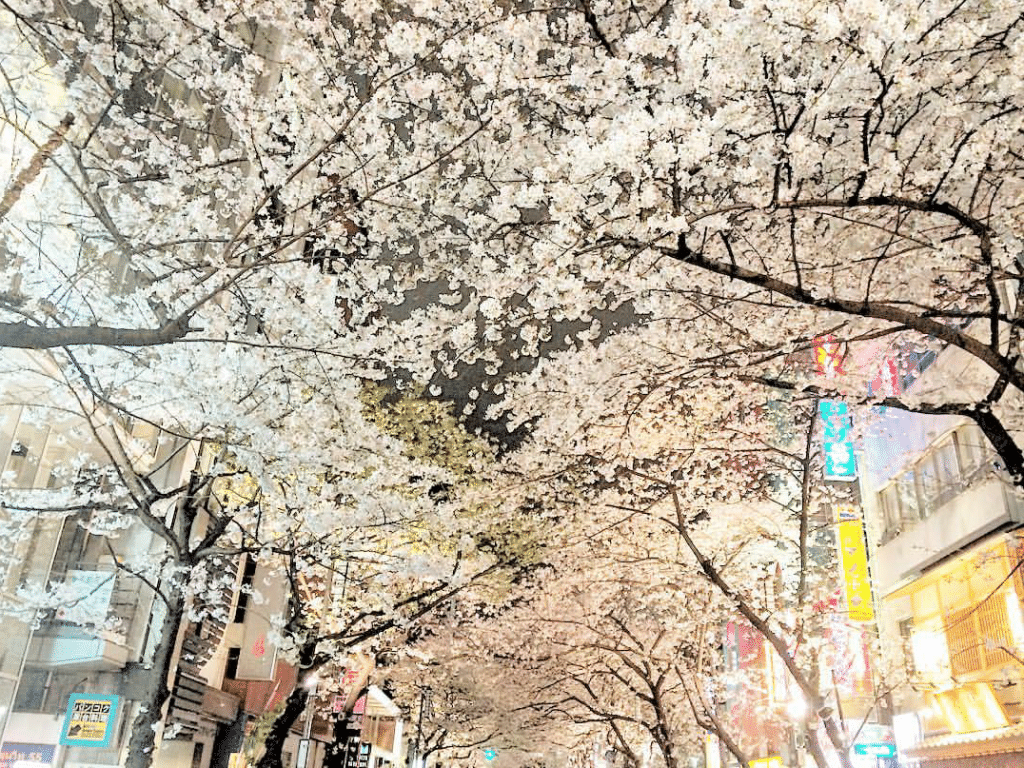 Access:
Open hours: always open
Entry: free
Access: 3 minute walk from Kudanshita Station Exit 2 (Hanzomon and Tozai Lines)
Picnic not allowed
We will be posting the second part soon!