Greetings from UNPLAN. This is Delice, one of our receptionists.
This is the first of a series of blog posts I'm going to call "J-Fashion for Girls." J-Fashion (the J standing for 'Japanese') refers to fashion culture created and followed in Japan.
There is a vast variety of fashion sub-cultures in Japan, a lot of which are extreme to the point they haven't really found their way outside of Japan. And if they have, they're definitely not commonly followed.
…But that's a post for another day.
Today, to celebrate the New Year (yes, I know I'm a bit late…) I'm going to write about Japan's lucky bag culture!
First of all, what is a "lucky bag?"
Lucky bags, called fukubukuro (福袋), are bags that can be purchased in almost any kind of shop in Japan within the first week of the new year. These bags contain items from the shop or brand that will usually, in total, be worth around 3 or 4 times more than the original cost of the bag. The only catch is that the contents of the bag are normally randomly chosen and the buyer doesn't know exactly what he/she is going to get. A lot of lucky bags will reveal one or two items the bag contains as sort of a "hint," but they won't tell you exactly what you'll get.
Starting from January 2nd or 3rd, shops in Japan will hold huge New Year sales. These sales usually last a week or so, but popular brands' lucky bags will likely sell out within the first or second day.
I decided to try buying lucky bags for the first time this New Years. As a lover of J-fashion, I bought several lucky bags from some of my favorite fashion brands.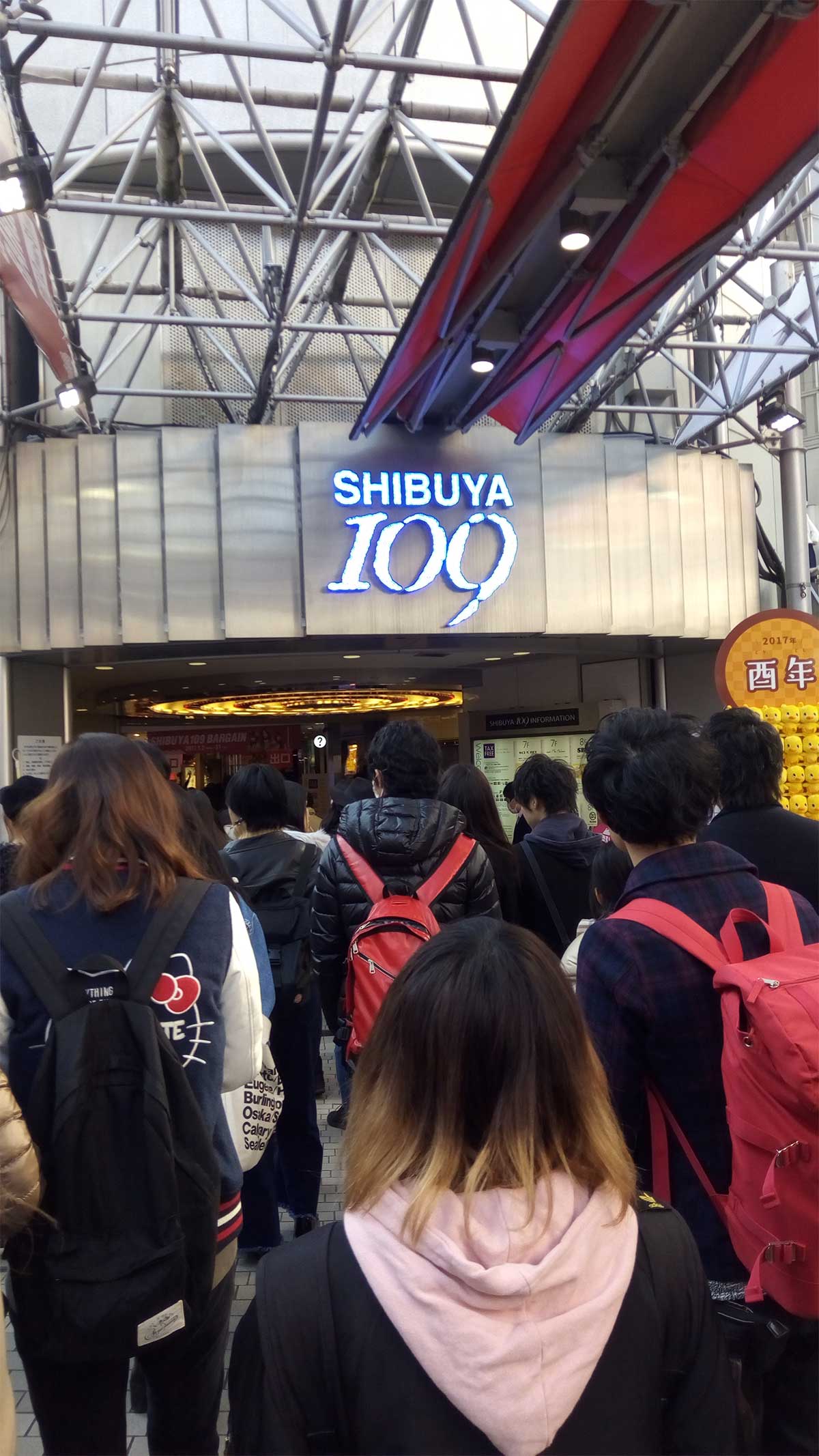 First, there was the buying process.
I already knew where I wanted to go—Shibuya 109; a shopping paradise for girls. I was told 109 would be crazy during its New Year sale, and that I should decide exactly which lucky bags I wanted to buy before going. That was good advice, because the entire department store was chaos. There were store clerks standing outside of their shops yelling about time sales, and once you entered a shop, it would be so crowded, you could hardly move.
The lucky bags would usually be in piles at shop entrances, and you could pick whichever one you wanted and bring it with you to the cash register. After you buy the bag, all that's left to do is to see what's inside. Every year there will be girls outside 109 with their opened lucky bags, looking for other girls to exchange their not-so-favorite items with. This is one thing that's unique to 109's lucky bag sale.
Anyways, I'd like to show you guys what I found in my lucky bags!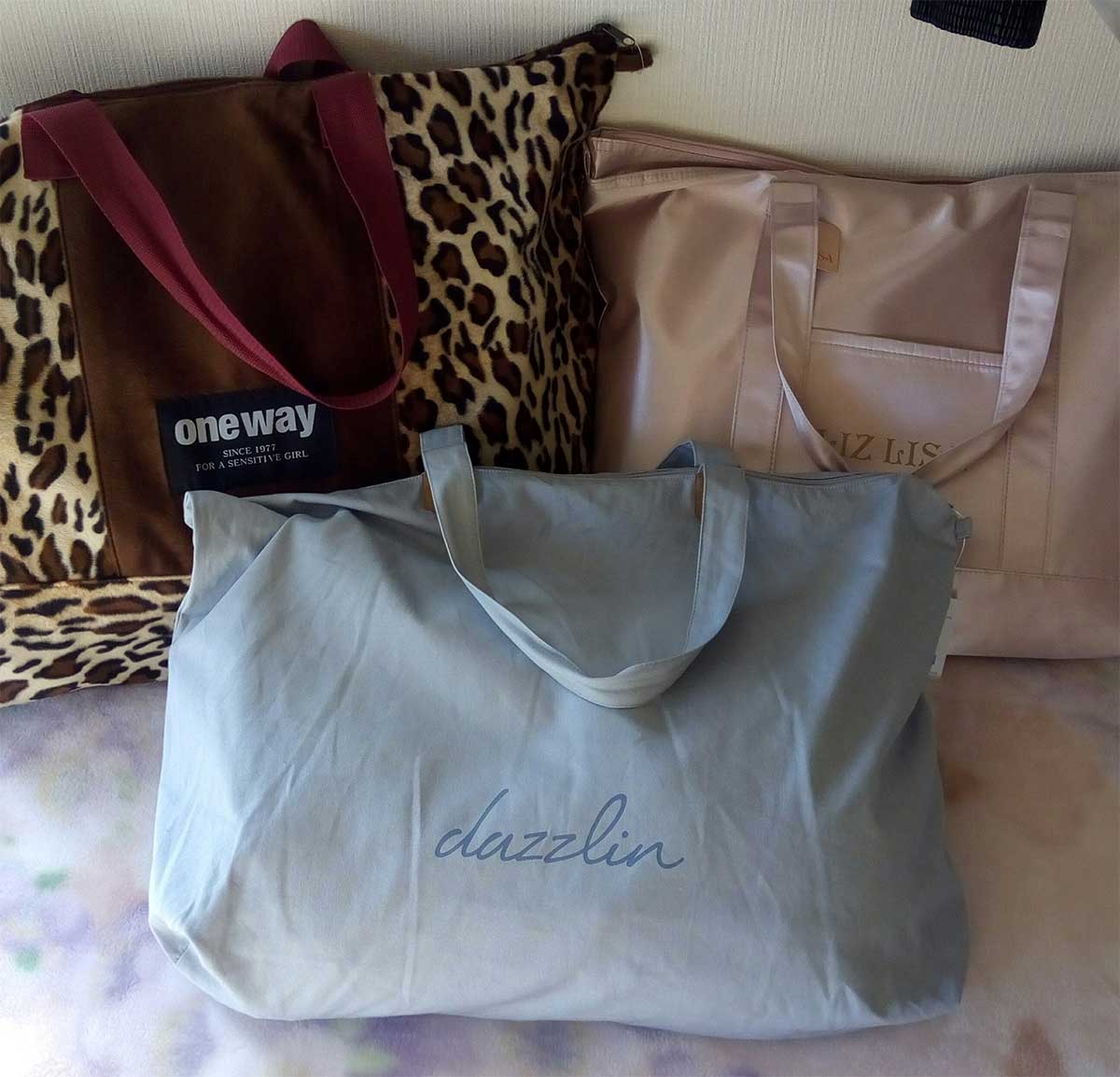 I went out on the 2nd of January and bought 4 of them. I was super excited for my first lucky bag experience and may have gone a little bit overboard, as each one was around 10,000 yen.
The brands I bought were Oneway, Dazzlin, Liz Lisa, and Cecil McBee.
There were 9 items inside of the 10,000 yen Oneway bag. These include…
* Long grey jacket – Originally 4900 yen
* Brown chester coat – Originally 8900 yen
* Salmon pink top – Originally 3900 yen
* Brown turtle neck – Originally 3900 yen
* Red-checkered shirt – Originally 3900 yen
* Black & white pencil skirt – Originally 4900 yen
* Red striped top – Originally 4900 yen
* Black 'Sunday' sweatshirt – Originally 4900 yen
* Furry off-white neck warmer – No price tag
There were 4 items inside of the 10,000 yen Liz Lisa bag and these include…
* White camisole – Originally 3200 yen
* Floral dress – Originally 8700 yen
* Brownish, pinkish coat – Originally 12,800 yen
* White knit dress – Originally 8300 yen
There were 5 items inside the 10,000 yen Dazzlin bag…
* Light brown coat
* Navy blue sweater
* Off-white long sleeved shirt
* White skirt
* Light purple floral dress
(None of these had price tags)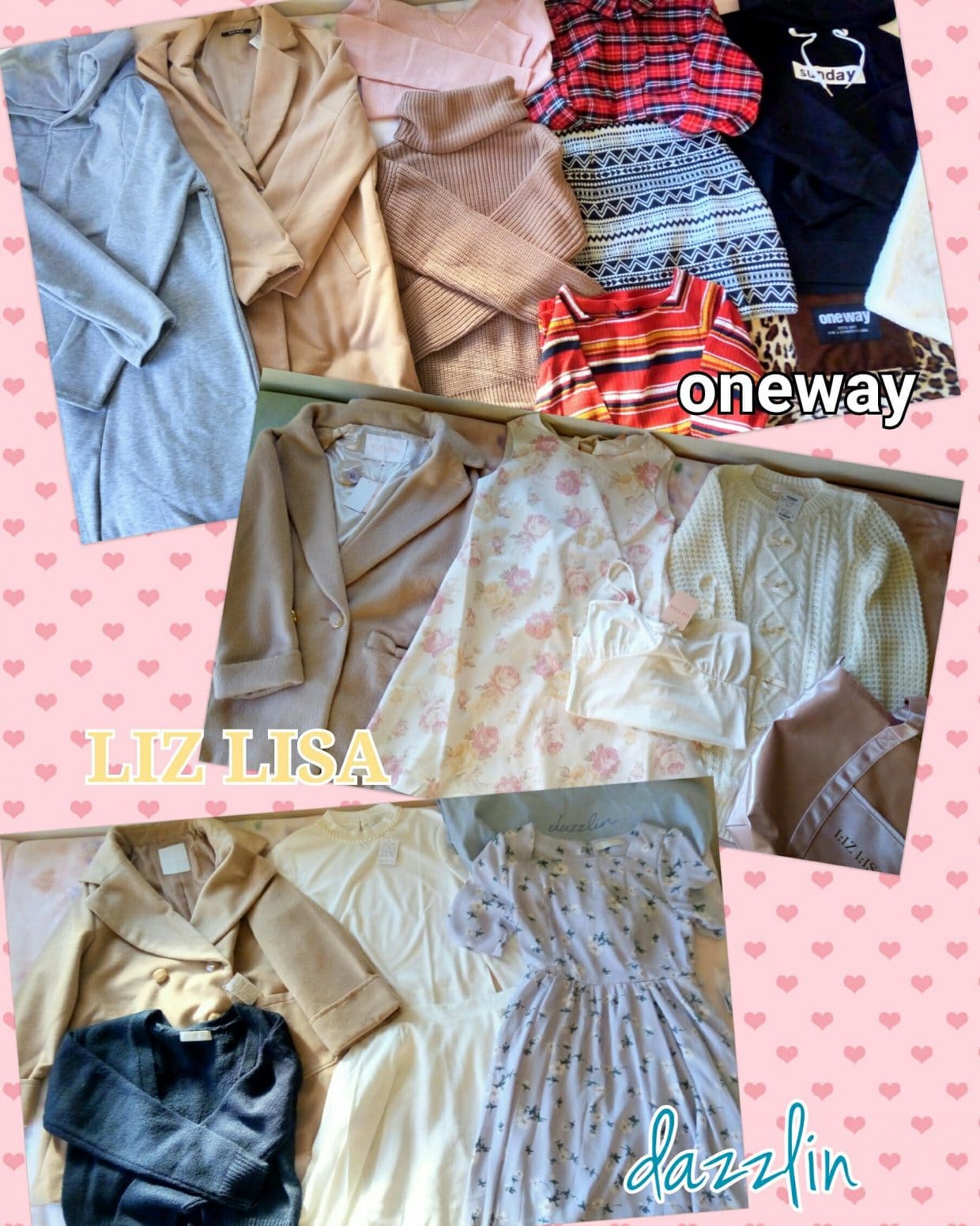 My favorite of the 4 lucky bags I bought was the 10,000 yen Cecil McBee one.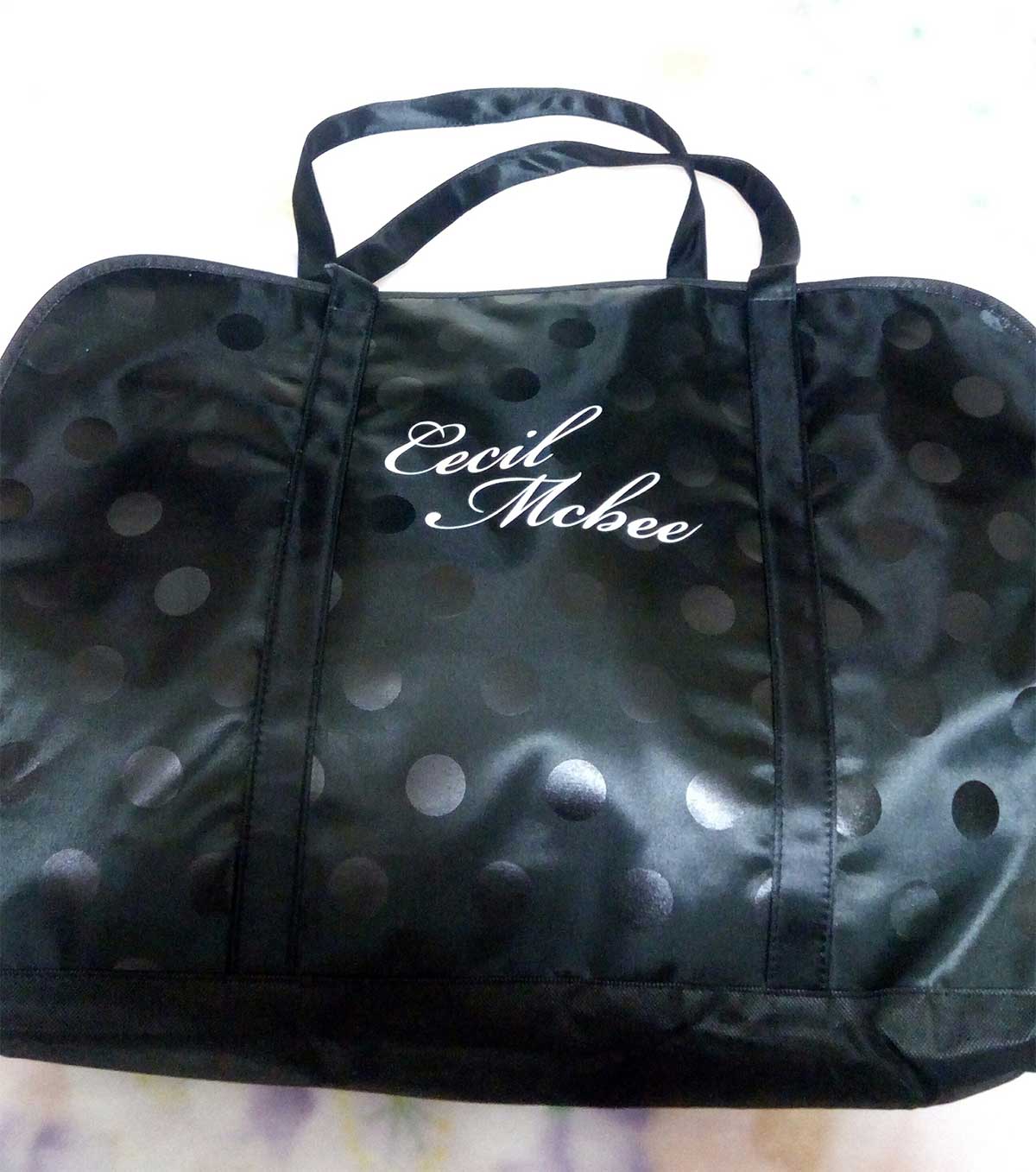 This bag included a total of 8 items…
* Short white skirt – Originally 4900 yen
* Black UV care shirt – No price tag
* Purple knit top – No price tag
* Grey top – No price tag
* White top – Originally 3900 yen
* Socks (lol) – Originally 500 yen
* Black duffle coat – Originally 12,000 yen
* Beige trench coat – No price tag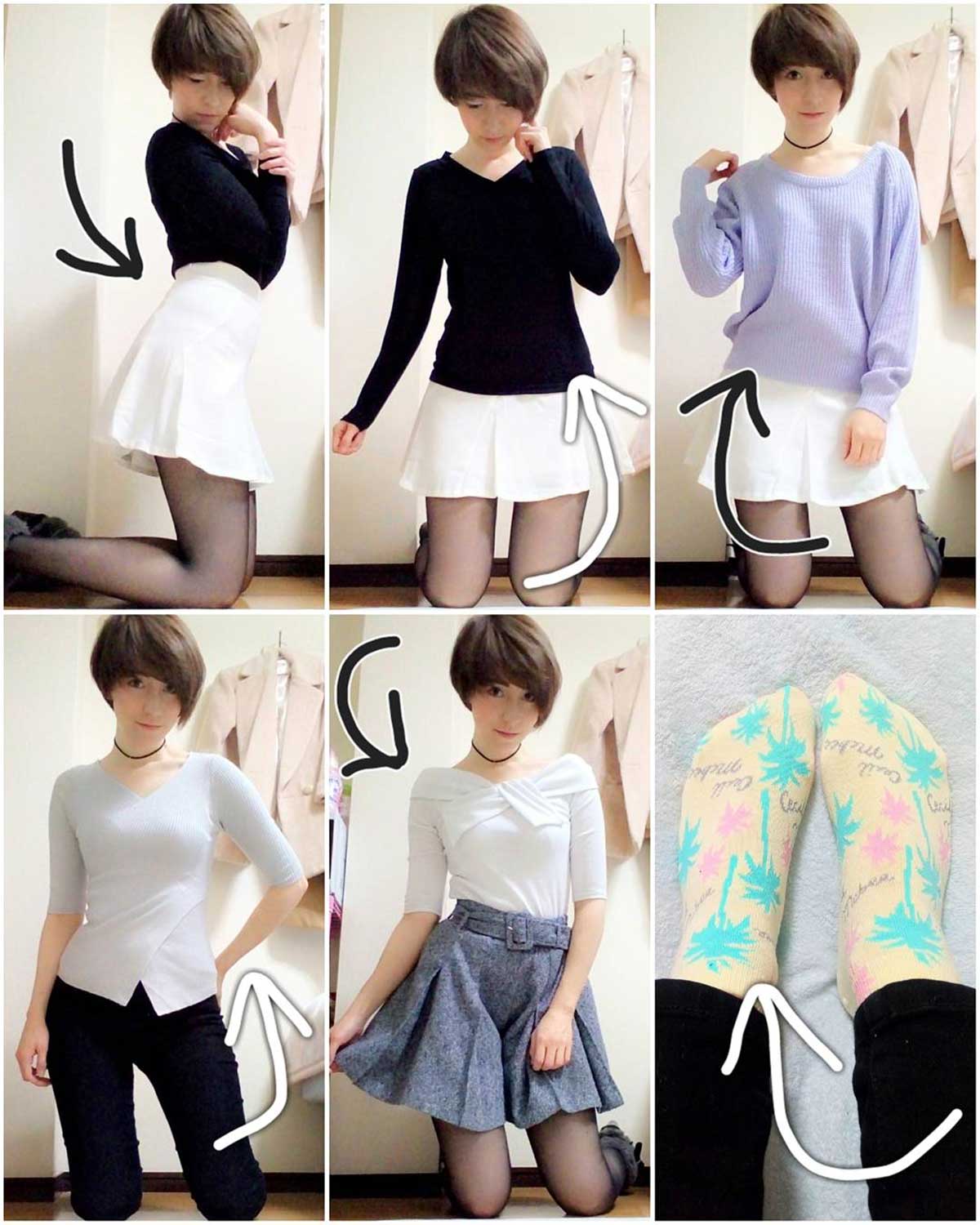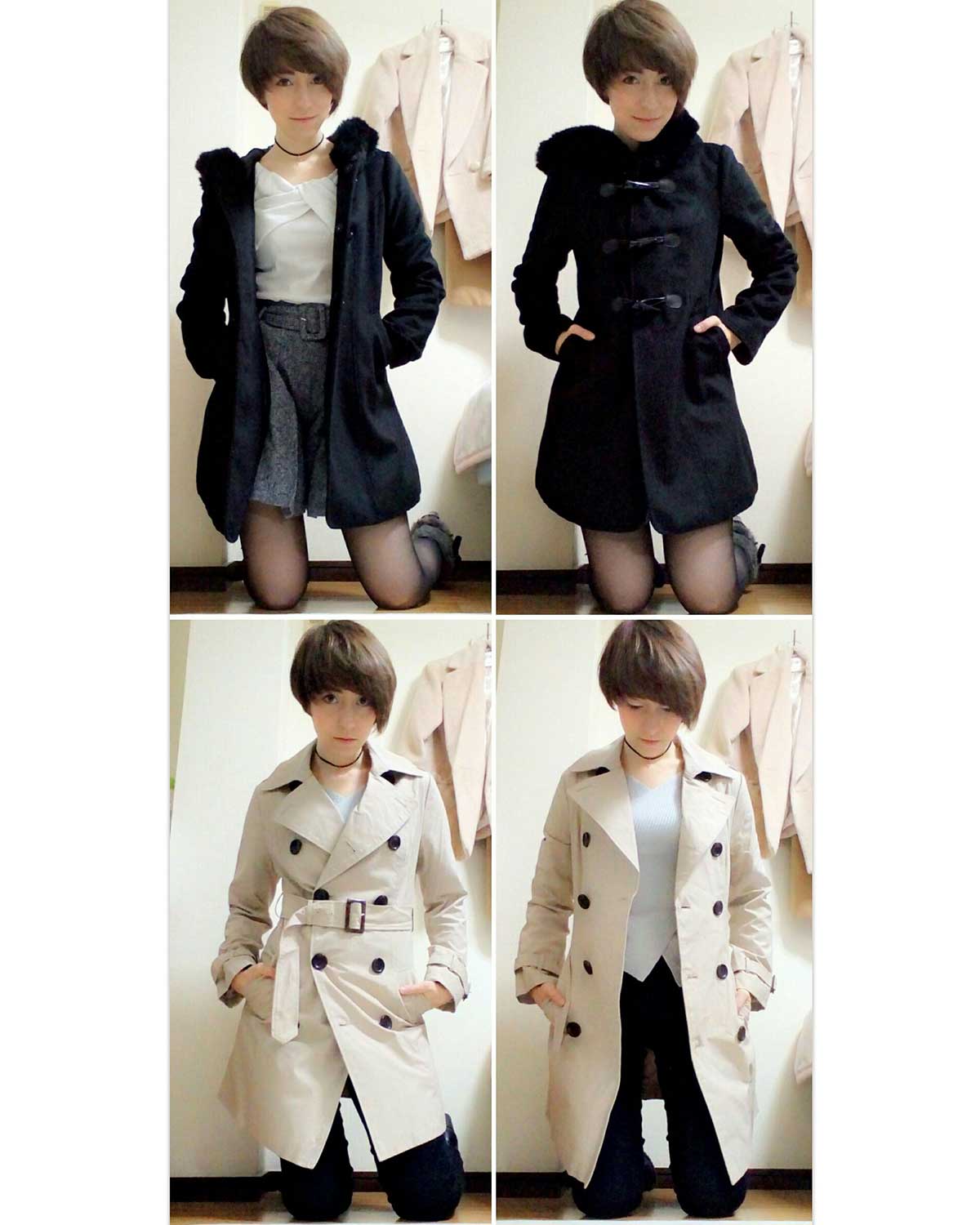 So that's everything!
My wardrobe practically doubled itself in one day, thanks to these bags (and I now own a total of 5 brown winter coats……..)
As expected, there were a few things I thought I wouldn't wear, but overall I was quite satisfied with all of my surprises, and I think I'll definitely be buying lucky bags again in the future. Though, I'll probably limit myself to just one or two next year.
Definitely give lucky bags a try if you're ever in Japan around New Years!
Happy 2017!
-Delice