Hello everyone?
Today we would like to recommend you a place to visit, Kamakura! Kamakura is a coastal town in Kanagawa and it only takes about 1 hour to get there from UNPLAN Kagurazaka❗️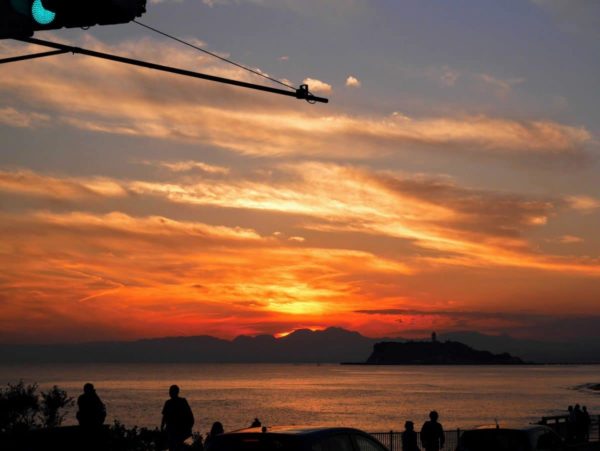 You can go to Kamakura station from Kagurazaka Station by Tozai Line, just get off at Otemachi station, and walk to Tokyo station.
From Tokyo station, it is best to take the Yokosuka line. From Tokyo Station, the Yokosuka line is a direct trip to Kamakura.
If you have a JR pass, your JR pass will be usable for this line too!
We highly recommend to drop by Meigetu-in, which is very famous for Hydrangea, which are a certain type of flower that blossom during the rain season. This is the reason why it is better to visit Kamakura during the rainy season.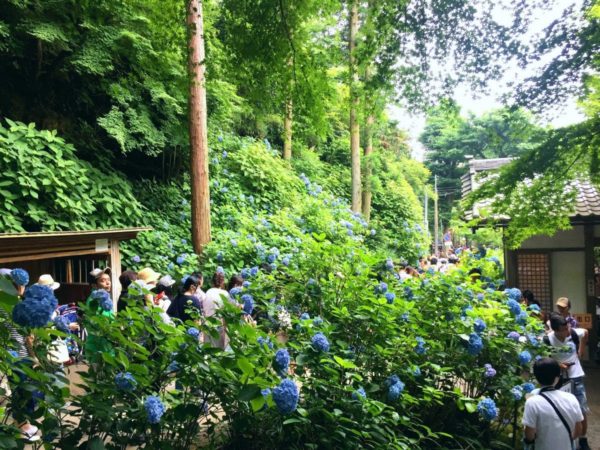 Other places to visit in Kamakura:
Tsurugaoka Hachimangu
This is the most popular shrine in Kamakura. When you visit Kamakura, don't forget to drop by here!
Komachi street
This is a very famous spot to try street food in Japan. It could be great experience to explore some Japanese street food in the middle of an ancient city.
Kamakura Daibutu (Buddha Statue)
This statue is one of the biggest Buddha statues in Japan. It is said that this Buddha statue was once in a building but has since then moved outside
Hokokuji (temple)
Hokokuji is one of the most famous bamboo forests in Japan. If you go there, you can take amazing pictures, and the temple there will bring you peace of mind.
Hasedera (temple)
Hase temple is also a very famous spot for Hydrangea.
Yuigahama Beach
If you miss the ocean during your stay in Tokyo, you can get beach vibes at Yuigahama.
Eno-den (Enoshima line)
Eno-den is famous for Japanese manga "SLAM DUNK". A lot of travelers swing by here to take pictures of the famous locations.
If you want any more information, please ask our staff?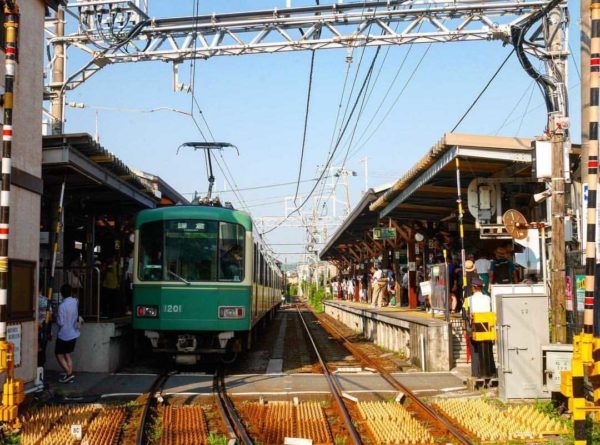 Eno-den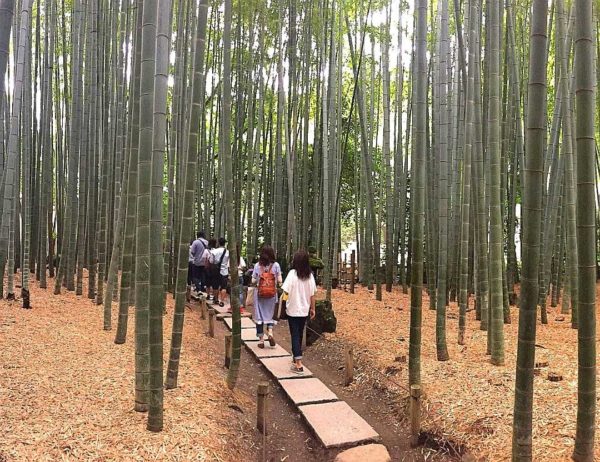 Hokokuji
If you are looking for a plan to do during your stay, the information board which is next to the event board could give you some ideas❗️
Please check it out❗️❗️❗️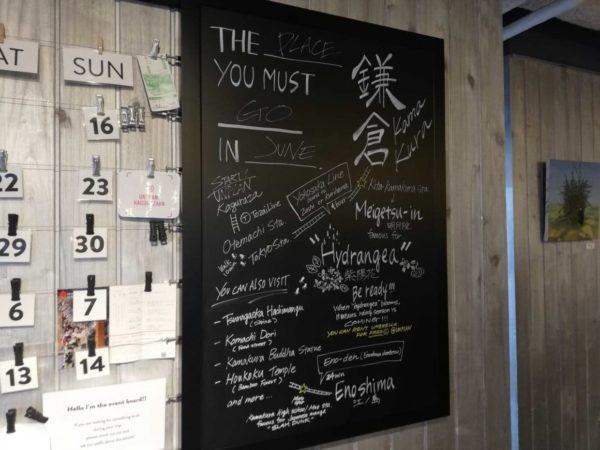 Yoshiki