※UNPLAN Kagurazaka is currently temporarily closed, and all services and accommodations at being consolidated at UNPLAN Shinjuku
Thank you for your interest in our services.
Currently, due to the worldwide spread of infections stemming from the new novel coronavirus (COVID-19), a type of coronavirus (SARS-CoV2), UNPLAN Shinjuku is taking several measures to protect the health, safety, and overall well-being of our guests and staff.
Safety Measures in Place in Our Facilities
Placing alcohol hand sanitizer at each entrance, and instructing all guests and staff to use when entering and leaving the building
Placing alcohol hand sanitizer throughout the building for guests to use freely
Requesting all guests/staff to regularly wash their hands and gargle
Regularly disinfecting our check in area, all doorknobs, elevator buttons, and places often touched by guests or staff
Breakfast buffet service has been changed to individual meal service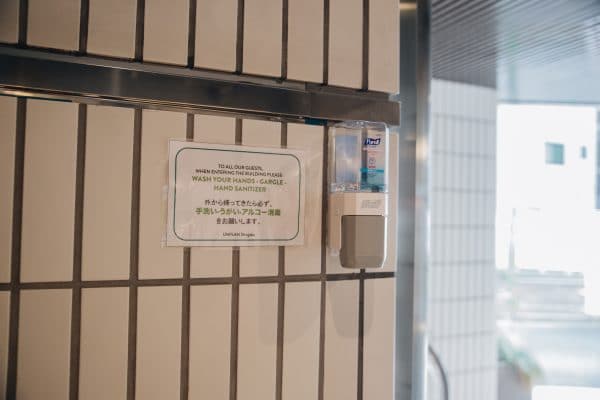 Safety Measures in Place for Guests
Providing free face masks each day
Confirming the physical condition and previous international travel history of each guest during the time of check in
Following social distancing procedures by keeping distance between beds currently being used by guests in dormitory rooms
Consulting with guests who are not feeling well and checking their temperature
Providing accurate information regarding infectious diseases to overseas guests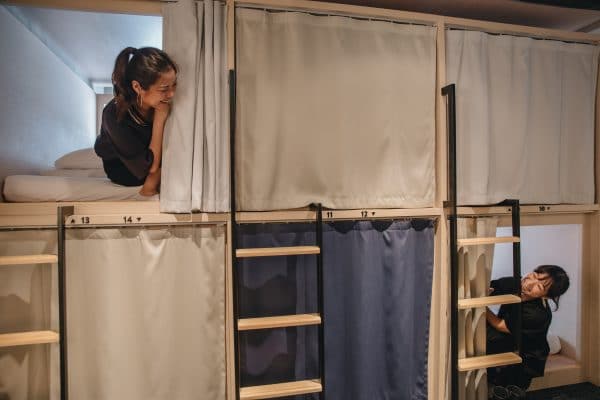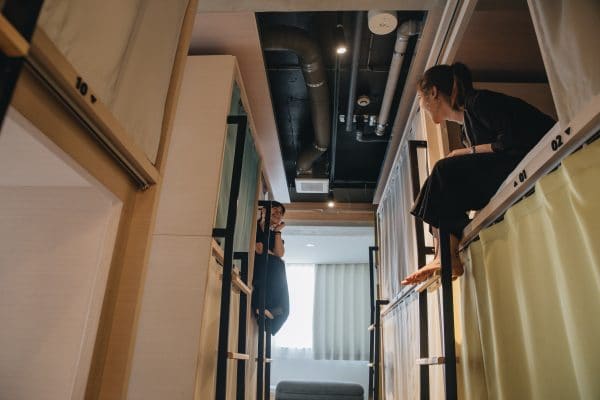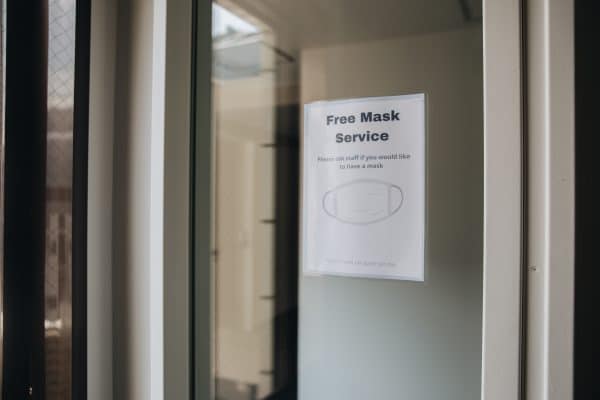 Preventative Measures for Staff
Wear a mask while working
Requesting all staff to refrain from traveling to infected areas, both international and domestic, as well as reporting after having traveled outside the Tokyo Metropolitan area
Refrain from traveling to currently infected areas
Requesting all staff to refrain from going to work if they are not feeling well. In the case that a member of staff is unwell, they will be asked to remain home or visit their local medical institution.
UNPLAN aims to become a tourism platform in Japan, providing comfortable and clean accommodation as well as "unplanned" experiences for our international guests.
However, we believe that due to the current global pandemic, in order to keep the situation from worsening we must do all we can and make our top priority protecting the safety, health, and livelihood of our guests. We understand that the current situation is a very difficult and painful one, and we ask  that as much as possible people refrain from unnecessary travel and stay home at this time.
AT UNPLAN we plan to continue to help those who are unable to leave Japan and Tokyo, those who are stuck in a foreign place and not sure where to go, those who are looking for clean, comfortable, safe, and economical temporary housing for whatever their reason may be, and those who are suffering due to the current situation. Until the situation calms down and tourists can regularly visit Japan again, this is our goal.
Although we currently have halted our regular events being held at our hostels, we are working quickly to start face-to-face online events that we hope will be successful in bringing people together and providing them with new encounters and experiences.
We are greatly looking forward to the day when safety and security will return to the world and we will once again be able to provide you an "unplanned" experience with a smile.
#stay home with UNPLAN
UNPLAN Shinjuku
General Manager
Meika Kato